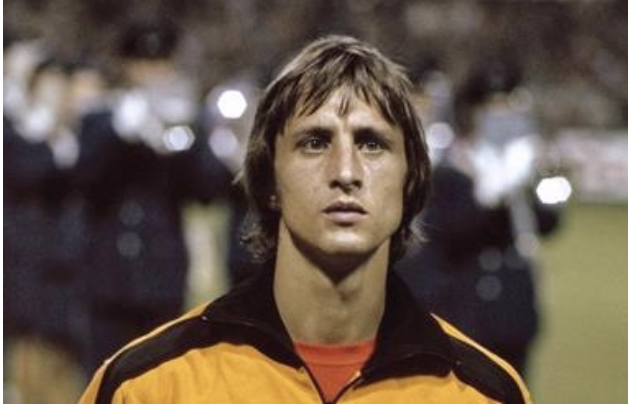 British indie teams up with Dutch label Lusus and footballer's family
Drive to Survive producer Box to Box Films is working on a premium documentary series about Dutch football legend Johan Cruyff.
The docuseries will be the first made in collaboration with the Cruyff family. It will shine a light on the complex and charismatic life and career of the man who has been hailed as one of the most influential figures in modern football and one of international football's greatest players.
The series will feature interviews with those closes to Cruyff, who died in 2016, as well as accounts from other legends of the game that worked closely with and been influenced by him. The doc will also feature never-before-seen archival footage that will provide an exclusive insight into Cruyff both on- and off the pitch.
The doc is being co- produced with Dutch sports indie Lusus, who is behind Disney+' That One Word – Feyenoord and Amazon Prime Videos' Binnen Bij Orange. Production will start later this year with an intended global release in the second half of 2025. Box to Box and Lusus are currently in talks with a number of interested broadcasters.
The project is being exec produced by James Gay-Rees and Paul Martin for Box to Box and Jaap Schneider for Lusus.
As well as Netflix smash Drive to Survive, Box to Box is also behind sports docuseries Break Point and Swing for the streamer, as well as feature docs Maradona, Senna and Amy.
Gay-Rees, Box to Box co-founder, said: "To be in this privileged partnership with Lusus and the Cruyff family to tell the story of such a truly radical iconoclast, gives us as filmmakers the rare opportunity to really challenge the form of documentary film-making. The story of Cruyff demands nothing less."
Lusus co-founder Schenider added that the Cruyff series could be "even more potent" than recent sports documentaries on Maradona, Pele and Michael Jordan due to the footballer's "multi-layered character" and his status as a "visionary" of the game.
Jordi Cruyff, Johan's son, said: "Many beautiful films have already been made about my father. For the first time ever my family and I have decided to participate in a project like this because we believe the time is right to do so.
"We aim for a masterpiece that encompasses, among others, the person behind
the player and coach, his time at Ajax, FC Barcelona, the Dutch national team, his years in the USA, his impact on the game of football, and his enduring legacy that continues to inspire many people."